TRANSFORMATION: Three-Sixty Advisory Group consults with leading hospitals, payers and physicians to develop "sustainable health communities". Our delivery model is to assist in all phases of design, build and operate.
The health care system has been built over a long period with a patchwork of legislative changes, regulatory oversight, building booms, new entrants in the market, competitive shifts, changing compliance requirements, etc. Transformation means addressing many of these issues in bold new ways and fundamentally change many aspects of health care. Building a sustainable health care community requires several fundamental building blocks, including: Aligned Incentives, Connected Communities, Timely and Actionable Information, Technology Enabled and Simplified Workflows.
The Three-Sixty approach to "transformation" has been developed around the Design/Build/Operate model.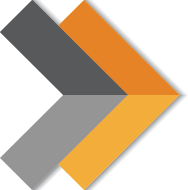 In the design phase, organizations need to establish clear direction for the transformation. As the old proverb goes, "if you don't know where you are going, all paths will lead you there". In addition to direction, the design phase needs to assess governance, aligned incentives, resource needs, technology issues, strengths and weaknesses, opportunities and threats, and especially culture.

During the build phase, organizations need to establish a strong project management infrastructure to build out the enterprise. The key issues here are the connectivity, technologies, operations infrastructure, financial models, and business metrics. The build phase is often an iterative process, as needs and structures change as you build.

The operate phase is when the "rubber hits the road." Therefore, it is often best to phase in operations rather than show up one day and turn on the lights. The operate phase often involves the customer, and the end customer in health care, is often a patient. The failure of the initial release of the Accountable Care Act national exchange was an example of what can and often does go wrong with the operate phase.