Texas Medical Association was organized by 35 physicians in 1853 to serve the people of Texas in matters of medical care, prevention and cure of disease, and the improvement of public health. Today, with more than 47,000 physician and medical student members, TMA is the nation's largest state medical society.
Transformation: Three-Sixty was chosen by TMA as the principal design team and architect for the TMA to design, build and operate a Physicians Services Organization for Texas physicians. Our team works shoulder-to-shoulder with TMA leadership, Texas physicians and business affiliates in developing this enterprise.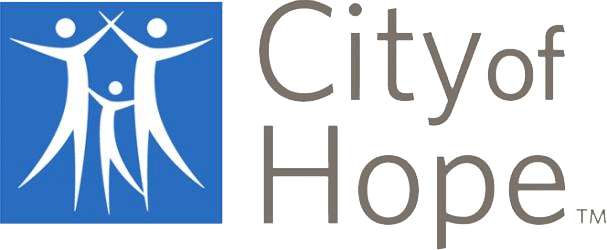 City of Hope is recognized worldwide as a leading research and treatment center for cancer, diabetes and other life-threatening diseases.
Transformation & Facilitation: The Three-Sixty team has worked with the City of Hope Board of Directors and management for over a decade in advancing the strategy and transforming the organization to meet its clinical, research and educational mission and vision.
Visual Health Solutions, Inc. is focused on patient / physician engagement through the use of compelling visual content so that the message is clear and easily understood. The Company began as a medical multimedia communications company that delivers broad, yet uniquely precise, visual content. It has expanded its offering by creating a wide variety of effective solutions designed to educate and inform healthcare consumers, physicians, and clinical professionals.
Acceleration: Three-Sixty has assisted Visual Health Solutions in the development of its strategy, brand, company naming, marketing platform and communications plan. We are assisting VHS in building its commercialization plan and development of its distribution pipeline.
CHL is a nationally recognized thought-leadership, human capital and business strategy consulting firm whose product and service offerings to Fortune 1000 clients include leadership and talent development, cultural competency, career advancement, marketing to Hispanic consumers, business strategy and modeling and workplace culture transformation.
Acceleration: Three-Sixty has assisted CHL in the development of its health industry strategy, marketing platform and communications plan. Diversity and, specifically, diversity as a business strategy are key ingredients of the CHL approach. Three-Sixty, together with CHL, offer the best solutions for marketing to diverse populations, developing leaders in many ethnic populations, and transforming the workplace culture.
CodeBaby is a leading virtual assistant provider that enables companies to increase online customer engagement, drive conversion objectives, and improve online self-service.
Acceleration: Three-Sixty has assisted Codebaby in the development of its health industry strategy, marketing platform and communications plan. We assisted in building a commercialization plan and developing its distribution pipeline in the payer, provider and life sciences sectors.
A full-service, 5-star compounding pharmacy Specializing in providing patients with customized and innovative prescription formulations for pain.
Acceleration: Three-Sixty has been assisting Medimix in developing its payer and consumer strategies. Our industry knowledge and deep payer and PBM relationships have provided Medimix with "go to" senior relationships.
Sometimes you just know a hospital is different. The friendly smiles, that spiritual touch and the technology and environment that reassure you that you've made the right choice. In Kansas City, that hospital is Shawnee Mission Medical Center (SMMC). With a philosophy of health care dating back to the mid-1800s, SMMC focuses on whole body care to get you well and keep you well.
Acceleration: Three-sixty is assisting SMMC in the development and implementation of the strategic plan for its health and wellness initiative. this leading edge service will reach SMMC's associates, physicians, patients and community through multiple points of access with a goal of creating and sustaining health.