ACCELERATION: We work with new health entrants (product and service companies) to accelerate their success. We assist them in strategy development, marketing, branding, sales and building a robust distribution pipeline into the health marketplace.
New entrants in health care come to Three-Sixty in various phases of development. Where we are particularly valuable to our clients is when they have a great product, good management and are reasonably funded. What we do for these companies is to assist them to accelerate their growth from $5 Million to $50 Million or from $50 Million to $250 Million. We traditionally use an approach, such as depicted below.
Develop Strategy, Brand and Communication Plan
Develop Sales Plan and Distribution Channels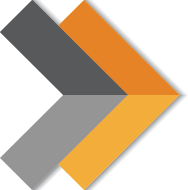 Implement Strategy, Sales Plan and Distribution



We start by helping the company develop a comprehensive strategy around their growth, performance and capital needs. We work with management, board, and sometimes investors, in identifying the best strategy to grow the business, build a strong brand, and position the company with a vibrant communication plan.
Once all stakeholders buy into the strategy, brand positioning, and communications plan, Three-Sixty brings in its affiliate network to develop a distribution channel strategy to get the client's product or service to the greatest number of opportunities as quickly as possible. Our affiliate network is composed of experienced executives from health care organizations, consultancies and sales channels.
With the strategy, brand positioning, and communications plan in place and the distribution channels identified, Three-Sixty starts its engines and gets the company in front of real clients in literally weeks versus the months that it would take with cold calling or building an internal sales force from the bottom up. As the affiliate network develops customers, the company gradually builds its internal sales force and once again jump-starts the growth engine. Three-Sixty is so confident that we can accelerate a company's growth that we prefer to take some component of our compensation in equity in the company. This results in us working shoulder to shoulder with our client and getting "paid for performance."